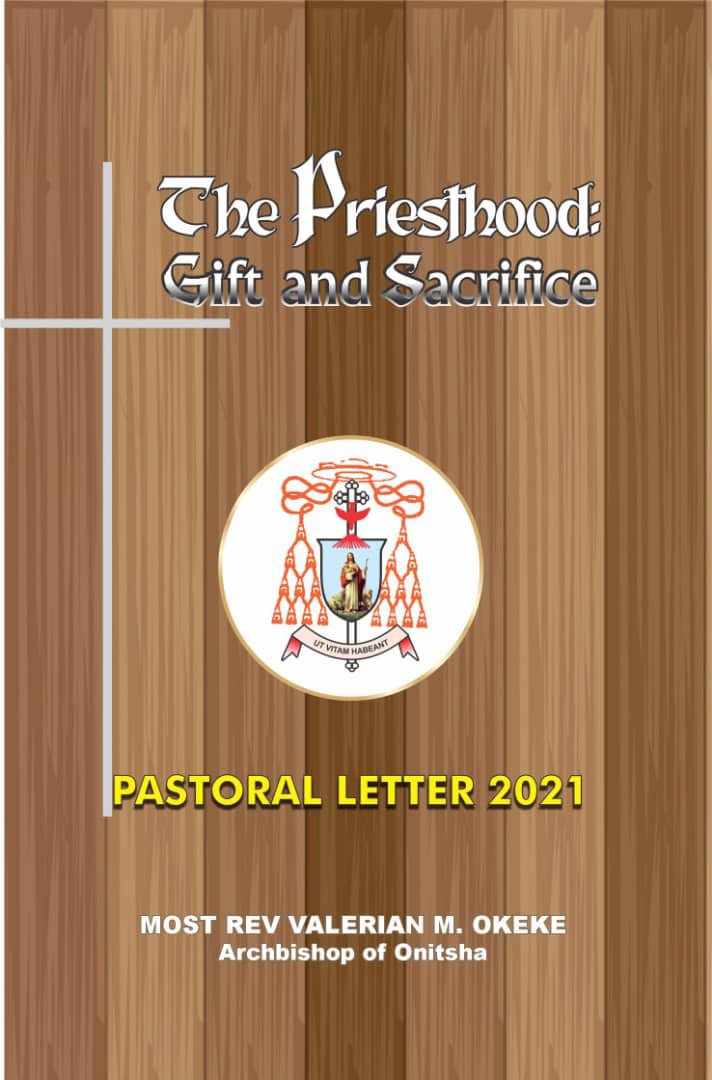 The Priesthood: Gift and Sacrifice
DOWNLOAD THE LATEST PASTORAL LETTER HERE
I have chosen to reflect with you on the importance of the gift of the priesthood and role of this gift for the Church and humanity. The role of being a link between the human and divine, between God and his children.
The Sacrament Our Treasure
The Holy Eucharist Our Strength
Blessed are the Peacemakers
Democracy And Christian Values
Catholic Education And National Development
the Dignity of human labour
the splendour of our prayer
"that they may have life"